From October 19th to 21st,  Red Bull Sound Select brought their overwhelmingly successful "Days" series to Toronto, giving fans and artists alike an opportunity to celebrate our thriving music scene at some of our most iconic venues: The Great Hall, Massey Hall, and The Phoenix Concert Theatre. What follows is an email conversation we shared after the second night of festivities, which featured the talents of BADBADNOTGOOD & Friends. Gifs courtesy of our friend Kevin Young from Innerspeak.
Jamaal:  Among the people I've spoken to about BADBADNOTGOOD (BBNG), the band's origin has taken on an almost mythological quality. Three musicians meet in school and bond over their immense love for jazz, only to drop out and forge their own progressive sound in spite of the institution's insistence on tradition and convention. In doing so, they become international sensations, heralded as the new wunderkinds on the block and celebrated across the industry for their defiant experimentation.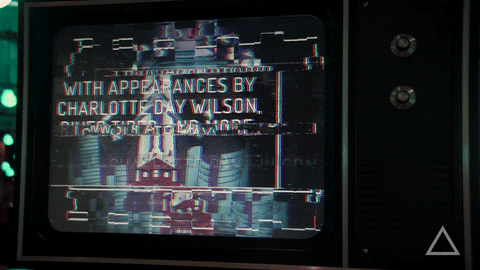 Now obviously that narrative doesn't account for the full spectrum of challenges, setbacks, and triumphs that BBNG presumably encountered along the way, but nonetheless, there's a unique joy to seeing that mythos grow in scope. That's what Day 2 of RBSS' 3 Days in Toronto felt like to me. We're a long way from basement sessions on YouTube — this was Massey Hall, of paramount importance in Toronto's musical canon. And I'd like to think that the performance we witnessed will occupy a similarly special place in the ongoing saga of the band itself.
Ziyaad:  Understanding the significance of this homecoming event, we knew all our expectations would be defied. Nearly an hour before doors opened, the line of eager fans snaked around the block and trailed down the Yonge Street sidewalk. Once inside, fans were overwhelmed with the amount of decisions to be made. "Where should we sit? Do you want to buy merch now? Should I hold it in or go later?" Everyone wanted to ensure they had the optimal viewing experience for this once-in-a-lifetime event.
When we arrived at our seats, I noticed that the world created onstage spanned my entire field of vision. We were immersed in a space that included five hulking screens, a stage decorated with instruments, and a gigantic Red Bull Sound Select logo hanging off industrial scaffolding. The barebones nature of the stage setup was reminiscent of the Humber classroom and basement sessions we hold so dear. As we sat there dissecting our surroundings, anticipating the tremendous events that were about to transpire, it occurred to me that we, in fact, had no idea what was going to happen.
J:  It's funny you describe the setup as barebones. The last time I saw BBNG do their thing was at a college campus bar in early 2015. Comparatively, this seemed like an exercise in excess. The scaffolds and screens were two exceptionally cool choices, a third being the inclusion of a full string quartet who shared the stage with BBNG from start to finish. Performing atop an elevated platform, their presence lent the production a sense of operatic grandeur, immediately palpable as said quartet kicked off the night with an serene overture that gradually faded into silence, that silence then punctured by the piercing, cosmic synth of And That, Too.
I'm still stunned by how well the psychedelic overtones from that song — and really, all the material they performed off IV — translated to the stage. That album demonstrated a pretty staggering departure from BBNG's past output by weaving together a much broader range of influences and moods drawn from many different eras. And that night, all of them were present in their full glory, arguably even more lively and liberated due to the band's willingness to engage in improvisation. Fellow instrumentalists would join and leave the stage at a whim, and most songs were subject to twists on tempo, timbre, and volume. "It's going to be a different kind of night," drummer Alex Sowinski declared after the band wrapped up their first song. He wasn't wrong.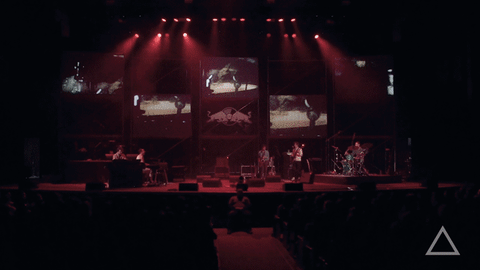 Z:  That onstage movement was a welcome deviation from your run-of-the-mill jazz concert. As you mentioned, they tracked their collective influences into the celebrated venue; it was a different kind of night. In our BBNG post-mortem, we discussed the choreographed element of the show. It felt like a dance recital they spent painstaking hours to polish. And in the audience, I felt like a proud parent looking on as these kids performed their hearts out, as if they had something to prove. However, they didn't. We in Toronto not only accept BADBADNOTGOOD as one of our own, but we brandish our enthusiasm like a badge of honor, lining up for shows, filling up three floors of seating, and screaming our lungs out in appreciation.
J:  Let's not forget that their emergence onto the world stage took place years before the post-Take Care explosion of dark, moody R&B and hip-hop. In the years since, their music has really spoken to those who feel like that sound — viewed by outsiders as Toronto's most pervasive — doesn't speak to them or reflect their lived experiences here. At the end of BBNG's performance of "Lavender", Alex again took the mic to profess the band's love for their hometown. "The food, the art, the people, the cultures," he rattled off. "Even though I can't see you all, I can feel the love for this city, and I can feel the love from this city."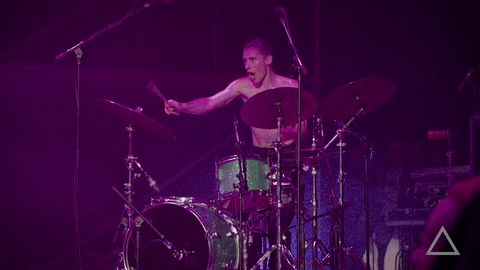 Z:  In addition to the roving musicians, the sound gracefully danced around the stage as different members of the band took the reigns in acts of improvisation. My favourite of such moments was when Matthew and Alex got into a sparring match, exchanging musical blows across the stage with nothing but simple glances to indicate handoffs. Audience members moved their heads left and right like tennis match attendees trying to follow the action of a long volley.
J:  Those face-offs really were something else, eh? Matt v. Alex, Alex v. Chester, Chester v. Leland, Leland v. Matt. Speaking of Leland, what an unbelievable showcase! He effortlessly bounced from one instrument to the next, and it was great to see the band acknowledge his transition from occasional contributor to indispensable collaborator. The show of appreciation was capped by a symbolic gesture as Leland resumed his role as saxophonist extraordinaire and led BBNG into the idyllic summerscapes of "Chompy's Paradise", itself a reference to his nickname amongst bandmates. Now that I think of it, at one point or another every performer onstage had the opportunity to "take control," so to speak.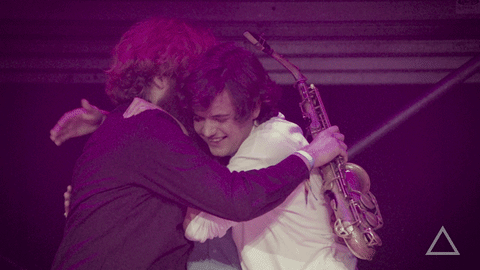 Z:  Leland was a great intermediary, traversing all regions of the stage, and striking up conversations with each of his bandmates. There was an adorable moment where Alex shared one of his drumsticks with him and they both continued the intricate, underlying percussion. It just goes to show how BBNG approaches music. They don't act the way you would expect artists of their calibre and accolades to behave. It's probably what attracts others artists to them. So much so that their fellow performers were classmates of theirs in previous years. Friendships were retained after seclusion, fame, and touring. They're the same college dropouts we all know and love. Except now, they've taken it upon themselves to be the older, wiser brothers of our revitalized arts community.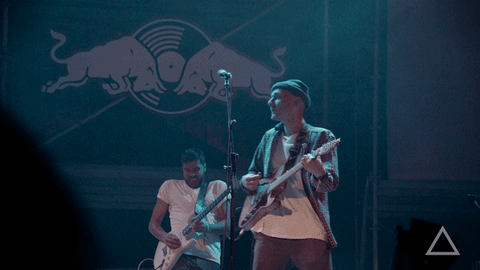 Relatively early on in the set, a silhouette adorned with a trademark beanie slowly shuffled its way to the helm of the stage; it's River Tiber. As a frequent BBNG collaborator, I felt like we were transported into one of their jam sessions reserved only for their closest of friends. "Give it up for BADBAD," Tommy thanked his hosts before getting into a special rendition of Acid Test. This particular song embodied the essence of unity that propelled 3 Days in Toronto towards the success it had. We've been fortunate to hear both the studio-recorded version of the song and the live performance at River's headlining show last December. However, backed by BBNG, the song was brought to life with an energy unlike we've ever felt before. That is, until River concluded the song with a confession, "I got nervous halfway through when I realized this is Massey Hall."
J:  That performance of Acid Test was astonishing — a symphonic power ballad far removed from its studio recording. I think you're spot on in pointing out the way BBNG gave certain songs new life, and to clarify for readers, it wasn't necessarily because of the band's maximalist mish-mashing of musicians and instruments. With "West," River Tiber's second song of the night, they accomplished that same revisionary feat by going in the opposite direction, delivering a quiet, acoustic rendition that re-animated that song's depiction of the bittersweet emotional space between farewells and new beginnings.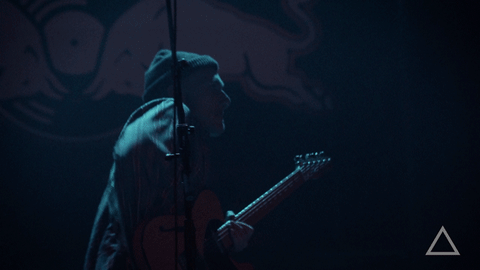 With that, we said farewell to River and hello to another close friend and collaborator of BBNG, Charlotte Day Wilson. Taking center stage, Charlotte premiered a new song to rapturous applause before moving onto their collaboration from IV, In Your Eyes. One of my favourite moments of the night involved Charlotte thanking not just the audience, but BBNG as well for their continued support. "This is the most amazing feeling in the world" she proclaimed. "We're all just friends, and none of this is work." This of course led into the wonderful Work, which — if we're talking about the way BBNG gives new life to others' music — kinda functioned like a time machine, transporting the audience to an era of smoke-filled lounges and Roaring Twenties decadence.
Charlotte's set marked the end of the show's first half, and during the intermission I heard many people remark that had the show ended there, it still would have been a thing of legend. Unable to contain their excitement, a group of concert-goers in the upper bowl successfully initiated the wave, which promptly spread to the second and ground floors. So how do you capitalize on that excitement and get the crowd going again after an intermission? For BBNG, the answer was simple: Confessions Pt. II. I actually felt like this was the grand finale, as if the break was just time to physically and mentally prepare for this wildly overpowering tribute to 70s funk and disco. But man, what happened next was a doozy. Zee, what did you think about the night's surprise guest?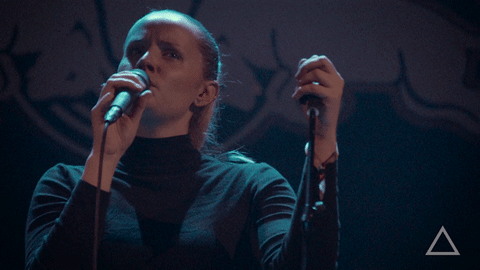 Z:  There are "surprise guests" – ones that turn out to be exactly who you expected – and then there are surprise guests, the latter leaving fans equally perplexed as they are enthralled. I'd call you a liar if you said you knew this was coming. After a bone-chilling performance of Stark's Reality, a joint from BBNG's collab album with Wu-Tang Clan legend, Ghostface Killah, Alex revealed that they'd never performed it live before. What circumstances could possibly inspire the band to navigate into the murky, unforgiving territory that is Sour Soul? Unless…unless Ghostface himself was in the building? Everyone's heads turned, their eyes transfixed on the wing of the stage where a brooding figure soon entered. It wasn't until he sat down, illuminated by a warm beam of light, that this holy figure was revealed: Jay Electronica.
A spectre of hip hop, I imagine very few see him in person, and even fewer are fortunate enough to see him perform live. Perched atop his stool, Jay Elec preached on peace, musical aspirations, and self-understanding as the surrounding musicians provided live instrumentation for Act I: The Eternal Sunshine (The Pledge). Getting up from what felt like Mount Olympus, the revered rap enigma walked over to Matt and declared, "I love this guy." Concluding his public appearance, Electronica let everyone in on a secret: "In the last 10 years of my life as a musician, performer, or artist, this is the most nervous I've been." Simply put, he didn't want to screw up this landmark event for artists he admires.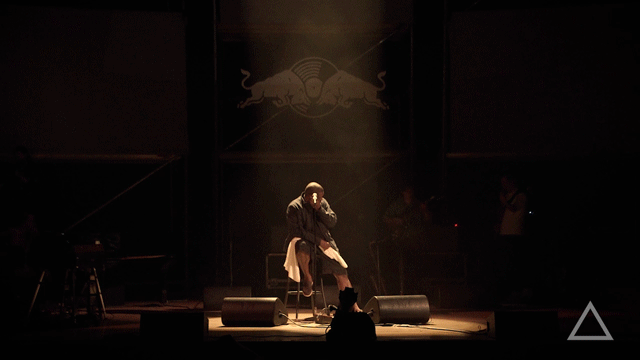 J:  When I recognized the tune of Stark's Reality, there was no doubt in my mind that we were about to see Ghostface Killah. It made total sense to me. How could it be anyone but? To instead find ourselves a few feet away from Jay Electronica was incredible. I mean, that's one dude I didn't think I'd ever get to see in person. While some argue that his minimal output disqualifies him from any conversation on today's hip-hop greats, I've actually come to see to see that aspect of his music as intrinsic to its legacy. Your reference to Jay as a spectre is particularly relevant here; isn't that what ghosts do? They haunt you and they stick with you, even (and especially) in their absence. That's where their power comes from. And suitably, it was a very powerful performance. The instruments were softer and quieter, at one point entirely muted while Jay, awash in golden haze, preached to a crowd sitting in stunned silence. "These are some of the best artists of this generation," he asserted before turning around and bowing to each member of the BBNG. There's clearly a very special relationship here, and I'm beyond excited to see how it manifests on wax.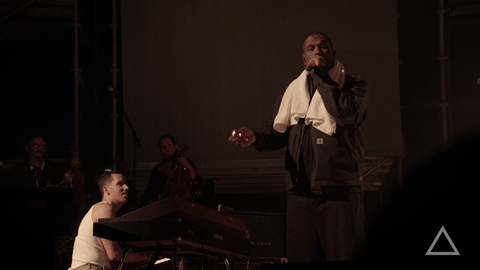 Z:  The closing minutes of the show induced a rollercoaster of emotions in all the fans. When Matt's fingers struck the keys of his piano, igniting a blaze I don't think anyone will ever forget, we knew this joyous night was ending. You mentioned that before intermission, we would've been satisfied if the show ended then and there. Now I didn't want it to end. As the members gradually joined in, musician by musician, instrument by instrument, the sounds of Cashmere flooded the seats of Massey Hall. I remember standing up, entranced with the energy being fed to the band, until the last note was hit and my heart sunk with the realization that the show was no more. BBNG was then met with thunderous cheers from their fellow Torontonians. It was beautiful to experience the materialization of the appreciation you usually see online via likes, follows, and streaming numbers. Accordingly, the performers gathered for their signature photo with the audience, immortalizing us alongside the thousands of fans who've made the pilgrimage to a BADBADNOTGOOD show.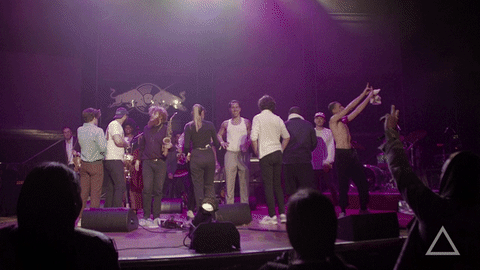 There was a moment in the show where I leaned over to Jamaal and whispered, "I feel like we're in Whiplash." And he responded, "I was thinking the same thing!" From the two of us, this might be the most dignified accolade we can award somebody with (outside of an "In Conversation" piece, of course). And while we didn't elaborate further, we both knew the comparison went beyond jazz. When I describe this event as a movie, it's not only because of its scale, grandeur, and lasting impact. Every note hit its mark. Every song was a scene, accompanied by its own history and emotional baggage. Every musician had enough time to demonstrate their talents and contribute to the piece before their bandmates took the reins. The events of the night felt like they were spliced together by a divine being, turning it into an intense series of picturesque crescendos. Like Whiplash!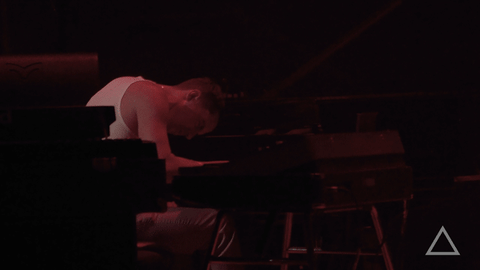 For us, this show was the accumulation of our time touring Toronto's concert circuit. We've met so many people, seen so many faces, and they were all in attendance that night. Back when we wrote about Pigeons & Planes' No Ceilings Tour, we wondered what the future had in store for Toronto and curated/specialized shows. It no longer feels like we're being donated these concerts just because of the sheer numbers of our metropolitan city. Music fans across the spectrum have fought tooth and nail for these three days. We've huddled up in venues as intimate as The Drake Underground, and rallied together in landmarks as grand as Massey Hall. Supported by pillars in our music scene like BBNG, Charlotte Day Wilson, and River Tiber, the Toronto arts community is steadily converging at the top of the music world. Everyone's worked so hard to get this far — what else could possibly be in store? I guess the only answer is more.
J:  In those final few minutes, during which the entire crowd was on their feet as the band asked everyone to wave their arms and collectively embody the uncontrollable forces of wind and water, I thought to myself, "I hope to see these guys perform for the rest of my life." It's the same thing I told my friends two and a half years ago. Call it vicarious living, rose-tinted glasses, or whatever, but when I see this group of friends perform, I feel proud and inspired and enthralled. I keep going back to Charlotte's comments about how none of this feels like work; they're just friends who get together and create, in the process  reflecting a greater truth about the power and joys of collaboration. As someone who loves to write — and more specifically, write in solitude, speaking rarely about what I'm working on and sharing even less of what I complete  — I tend to forget that. But passion is infectious, and this was one of those shows where I totally lost myself in the excitement, and came out the other side with renewed vigour for collaborative pursuits. That's still the dream, I think.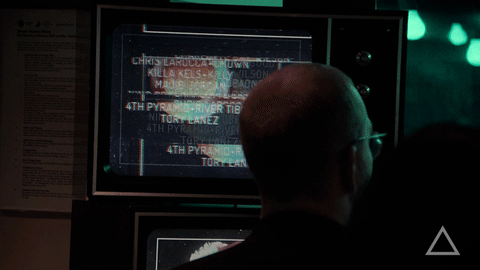 ---
Did you attend any of the 3 Days in Toronto? What did you think of the show? Who should Red Bull bring to the city next? Reply to the tweet below and start the conversation: